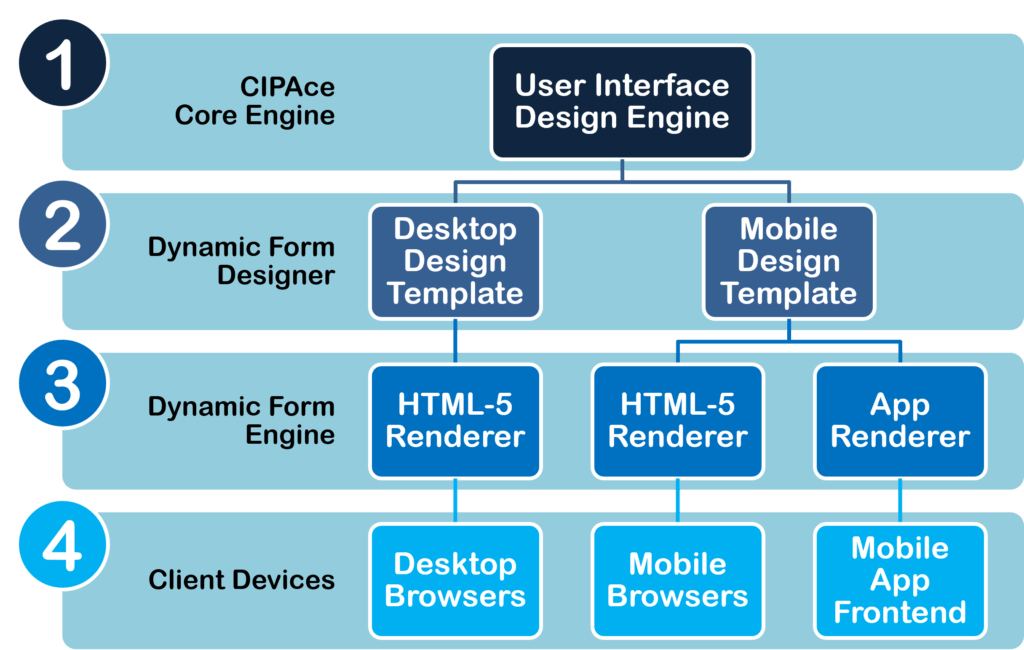 CIPAce™ Mobile is a platform with a focus on helping users to be more productive on-the-go. It is designed and optimized for a variety of touchscreen-enabled mobile devices which often operate in challenging environments, such as a construction site with poor network connectivity.
Although the CIPAce™ desktop and mobile platforms differ in GUI, user-system interaction, focus of use scenarios, and various other aspects, they both share the same platform-centric system design characteristic. The CIPAce™ Mobile platform allows users to customized pages best suited for use scenarios on mobile devices.
For example, the page configuration for Inspection Report on the desktop platform puts emphasis on managerial functionalities, such as reviews, KPI monitoring, and task assignments, while the configuration on the mobile platform is optimized for field inspection on touchscreens.
Combining CIPAce™ enterprise platform and CIPPlanner team's deep domain expertise and insight into industry best practices, CIPPlanner offers multiple industry leading solutions for both government agencies and private enterprises.
---