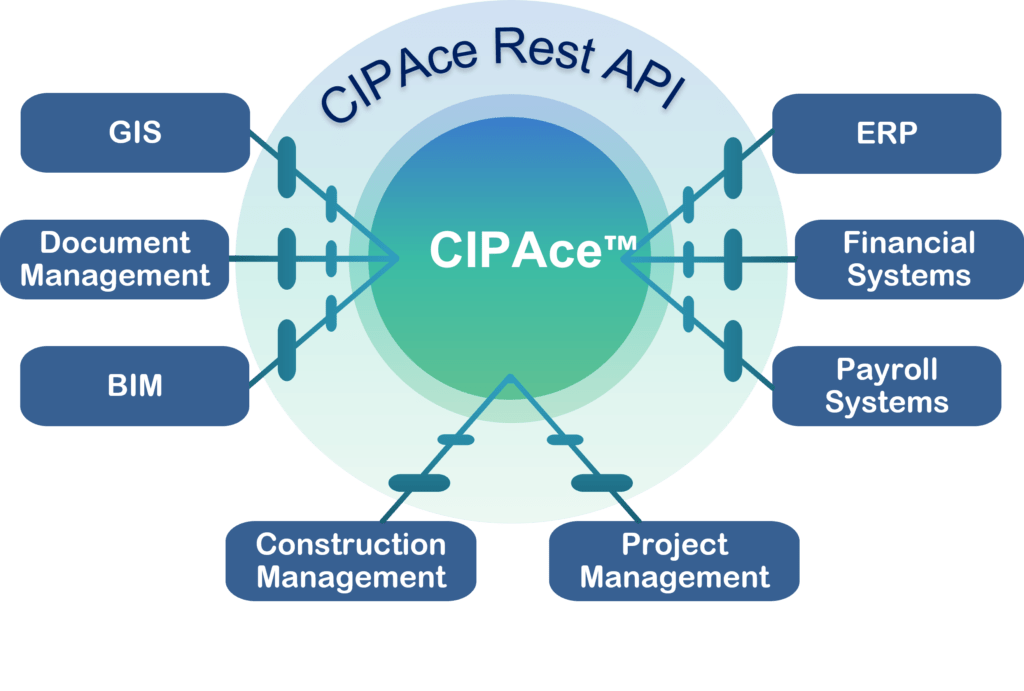 The CIPAce™ Integration Framework enables user defined integrations with any third-party applications using the CIPAce™ Web Application Program Interface (API).
It enables two-way integrations with many types of third-party systems and removes the complexities typically associated with data exchange across systems.
CIPPlanner team actively engages with technology and industry partners, such as, Microsoft, Oracle, Tyler Technologies, ESRI, and Laserfiche, to facilitate native data integration with leading financial, database, project management, geographical information system, and construction management products.
Combining CIPAce™ enterprise platform and CIPPlanner team's deep domain expertise and insight into industry best practices, CIPPlanner offers multiple industry leading solutions for both government agencies and private enterprises.
---