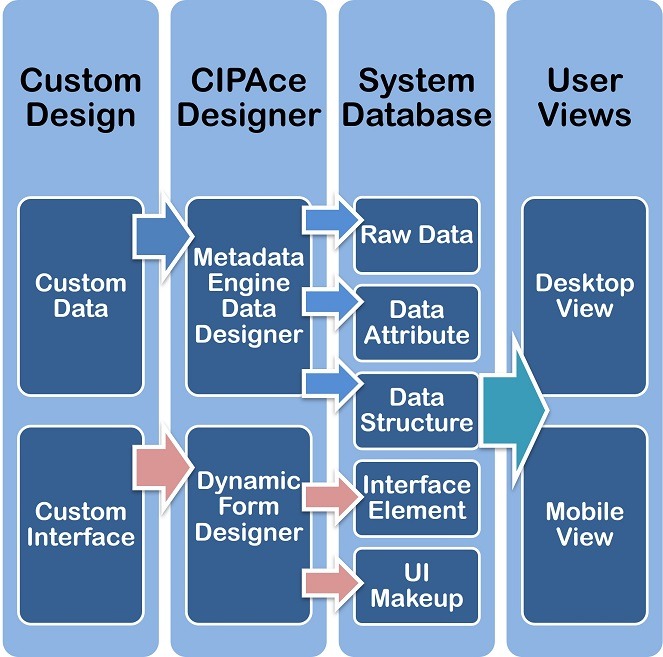 CIPAce™ system user interfaces are rendered using the Dynamic Form foundation. Interface elements and their make-up descriptions are stored in the database and displayed accordingly. Interface descriptions can be changed at any time because they are not hard-coded into the system. Most CIPAce™ system pages are rendered using the Dynamic Form and Metadata Management foundations, which enables easy customization to most system pages.
Rapid application customization through adding and modifying data elements without programming effort
Rearrange interface design when needed using built-in graphical interface
Create brand-new data types and associated fields to facilitate new business processes
Define customized data relationships to facilitate reporting and enable data drill-down and roll-up
Change field labels when needed with SmartText Management to fit organizational nomenclature
All customer UI customization are maintained in one database for easy system upgrade
Create special UI behaviors by enabling script plugins
Combining CIPAce™ enterprise platform and CIPPlanner team's deep domain expertise and insight into industry best practices, CIPPlanner offers multiple industry leading solutions for both government agencies and private enterprises.
---