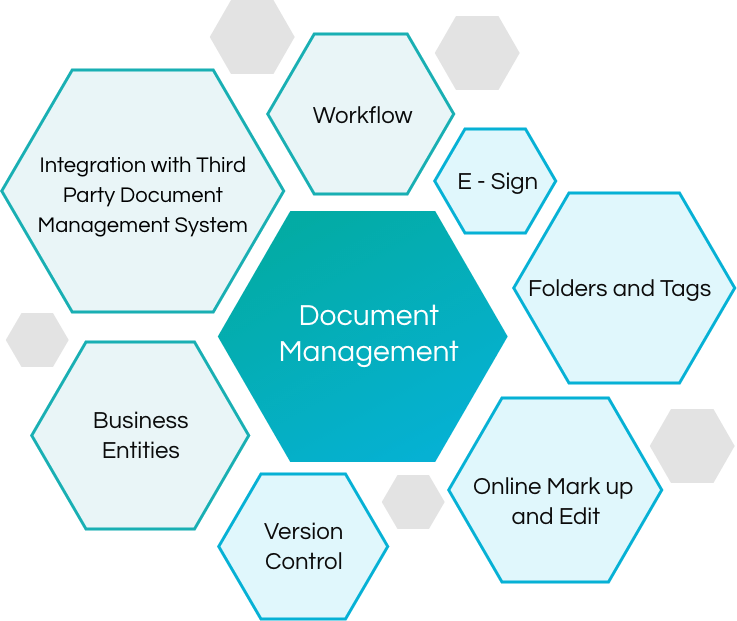 CIPAce™ provides a full-feature document management system that centralizes electronic storage and control of documents for all business solutions and processes.
Documents can be categorized and tied to different business entities, such as project, fund, contract, budget, Purchase Order, and Invoice
Organize documents using hierarchical folder structure and tags
All documents are under version control and can be routed for electronic review and approval. All historical versions of the documents can be tied and managed under the document module
CIPAce™ can also integrate with third party document management system to link CIPAce™ entities to external documents
Perform full-text content search for common Microsoft Office Documents types and images files
CIPAce™ also supports online view and mark up features of documents. Common file types, such as, images, MS Office documents, and CAD drawings, can be opened and viewed directly online within CIPAce™. Users can create markups and redline directly on the document, including drawing lines, shapes, creating text references, and highlighting areas of importance, etc.
Combining CIPAce™ enterprise platform and CIPPlanner team's deep domain expertise and insight into industry best practices, CIPPlanner offers multiple industry leading solutions for both government agencies and private enterprises.
---