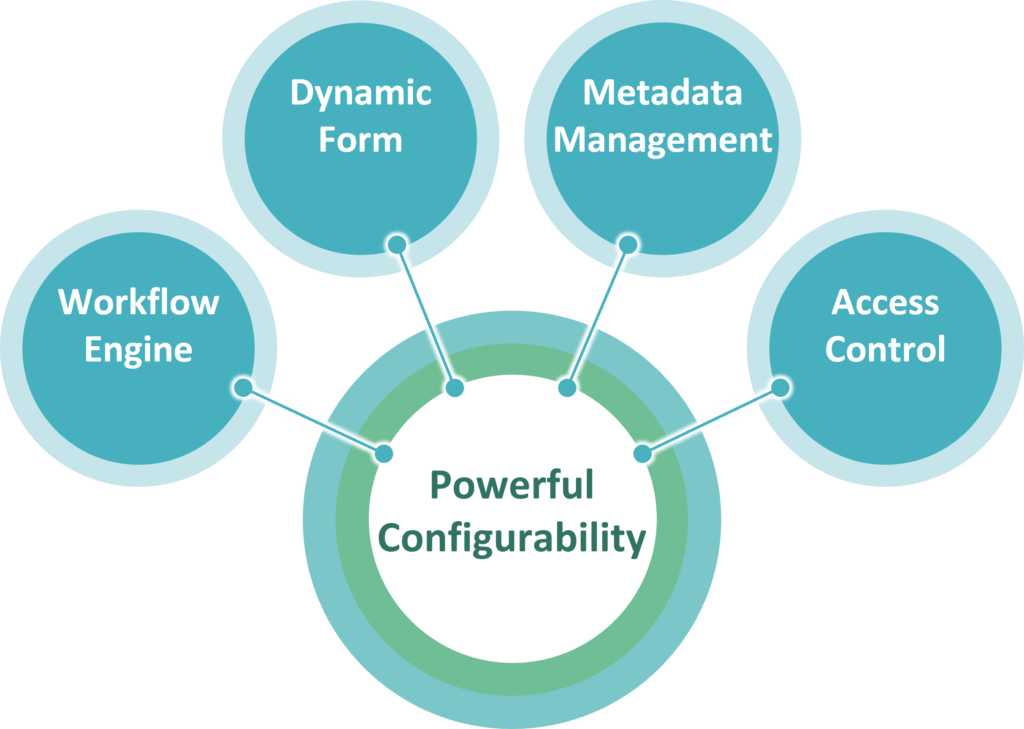 Center to CIPAce™ Technology Platform is CIPAce™ Core Engine – a layer of system building blocks that serve as the foundation for the entire platform. CIPAce™ Core Engine enables powerful configurability, scalability, security and integration capabilities that are essential to serve today's challenging business requirement in an enterprise environment.
Offers site-specific configurability with system graphical UI without custom programming
Configure system menus and screen forms with organization-specific nomenclatures
Workflow customization to perfectly conform to your unique business processes
Create new data field and new data containers easily for future expansions
Flexible data access control driven by user roles, workflow steps, or other changing circumstances
Control data access module-wide or down to a single data element
Easily create new access control rules by utilizing native graphical-based interface
Developed by CIPPlanner Corporation, CIPAce™ is a powerful business process automation and application development platform built on top of state-of-the-art software technologies.
---