CIPAce™ Enterprise Software Platform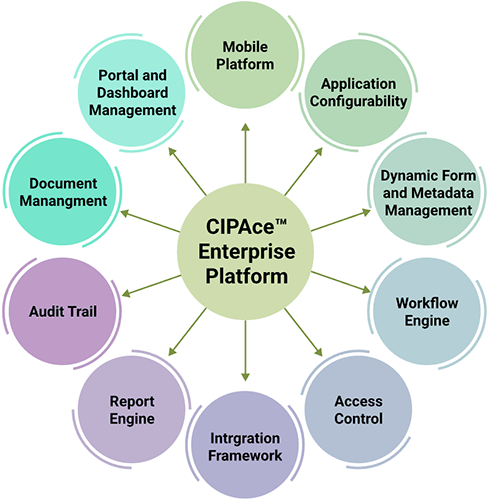 CIPAce™ is a highly configurable and scalable cloud-based enterprise application platform. From private sector to public agencies, from Fortune 100 corporations to small government agencies, from a traditional enterprise-hosted solution to software as a service deployment, CIPAce™ technology platform is one of the most comprehensive and configurable enterprise software products in the marketplace.
Organically developed by CIPPlanner, CIPAce™ Software Enterprise Platform provides powerful tools and fundamental application services to automate business processes, enable a responsive and tailoring interface to users and integrate with external applications.
All fundamental application services are provided by CIPAce™ Platform, which serves as the core engine to power all business solutions developed by CIPPlanner.
Authorized staff from CIPPlanner, CIPPlanner partners and customers will be able to utilize a wealth of web-based tools to tailor CIPPlanner solutions to their specific needs without coding.
Developed by CIPPlanner Corporation, CIPAce™ is a powerful business process automation and application development platform built on top of state-of-the-art software technologies.
---