Critical to our successful implementation is CIPPlanner's software training program used to on-board customers, third-party vendors/contractors, and other stakeholders. We collaborate with each customer to design the right project that meets a given set of business needs. We consider factors such as:
Vendor/Contractor to Customer ratio
On-Premise vs Remote staff
Timing
Budget
Integration with other organizational initiatives (e.g., certifications),
Etc.
CIPPlanner Corporation offers a comprehensive training program as part of the implementation and ongoing maintenance process that has been successfully utilized by all our previous clients. Our program provides both on-site and off-site training options.
Standard Implementation Training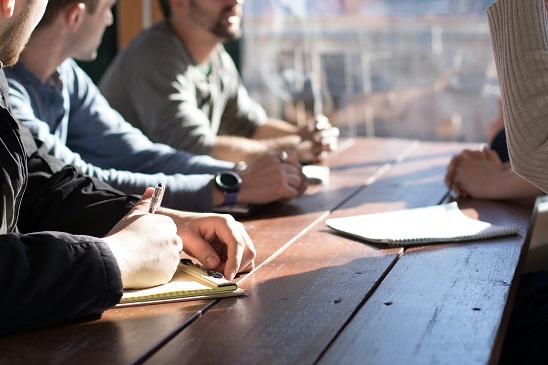 Our typical training plan includes comprehensive on-site training at the end of the implementation process to address training for system administrators, training for trainers, and training for users. Additional training sessions may be requested using both on-site training modules and online training modules.
Training Approach
Sandbox Environment: We publish a "sandbox" software version in our Data Center to provide staff and administrators with a preliminary understanding of the software. During this stage, ad-hoc training may be scheduled to provide answers for specific questions about the Software.
Customized Training Manual: As part of the business requirement and configuration analysis process, a customized training manual is developed for every type of user, from project managers to business line managers, to provide instruction tailored to their needs.
Train-the-Trainers: We strongly recommend the adoption of the Train-the-Trainer (TTT) approach to establish a strong source for your in-house troubleshooting and consultation. We believe it is best to train a core team of administrative users who will subsequently possess the knowledge required to train other team members.
Train-the-Users: Clients may also request on-site or online training on an ongoing basis to train new users or receive refresher courses.
(Optional) Instructional Videos & Vendor Certification
In addition to training sessions, customers can elect to purchase a set of videos as a part of a CIPAce™ certification process. Elements of this optional service include:
CIPPlanner produces a series of video up to 90-minutes in length.
Your organization selects from a list of video topics that include, but is not limited to:

CIPAce Basics
CIPAce Resolving Issues
CIPAce Systems Administrators
Organization and User Registration Mgt
Project Scoping
Capital Budgeting
Project Scheduling
Vendor Submissions
Reporting I & II (Standard, Advanced)
Cool (No-Coding) Productivity Hacks
Etc.

Videos are made available to the public in a selected platform (e.g., YouTube).
For each video, CIPPlanner builds on-top of CIPAce™, an online Certification Test (multiple choice questions) that individuals take at the conclusion of watching videos.
For those that successfully complete a given test, CIPAce™ automatically assigns "Certified" in that video/topic/test area.
CIPPlanner designs a report that your organization can track certifications.
Beyond the productivity this encourages, the program is a "Good Government" initiative that customers can communicate with the public.
Given the benefits, a customer might consider certification in evaluating contractors, employee performance, etc.
Contact us for any questions about our software training program. We welcome the opportunity to hear about your need, set up a demonstration, and collaborate on an CIPAce™ implementation, backed with solid knowledge transfer opportunities.
---