CIPPlanner Corporation, the industry leader in cloud-based capital infrastructure lifecycle management solutions, announced today that CIPAce™ 9.10 version was released.
CIPPlanner's Capital Improvement Program Management Software Suite of Solutions for government agencies and major private organizations keeps getting even more powerful and continues to enhance its industry leading features. Company also maintains a focus on providing software functionalities that are capable of handling every client's unique needs. This latest release is now providing CIPAce™ users with additional functions, features, and enhancements. Some of these are listed below:
Virtual Attribute – allows users to create new attribute based on existing attributes through concatenation and/or calculation. Virtual attributes can be used on forms, grids, and reports. However, all virtual attributes are read-only.
Angular GIS Integration – can display Angular GIS mini map for project locations on project general forms and enables users to navigate to full Angular GIS interface from a certain project.
Contract Time Change via Change Order – which enables users to add a contract timeline section to all types of contracts and supports time adjustments in change orders.
Association View Search Form – users can replace search views using association views for Invoice, RFPs, CORs, COs, inspection reports, meeting minutes, and permits tabs for a contract. The system collapses search conditions by default for a more streamlined user interface.
Browser Compatibility Check – The system can determine the compatibility level of a user's browser according to the compatibility appsettings "BrowserWhiteList" and "BrowserGreyList". Browsers on the "BrowserWhiteList" are fully supported by the system and users can access CIPAce with no known compatibility issues. Browsers on the "BrowserGreyList" are not fully compatible with the system. Users can still access the system using these browsers, but the system warns users of potential compatibility issues with a banner the bottom of the screen.
Standard Reports – includes the following out-of-box reports:
Project Status Report
Contract Invoice Payment Log
Contract Invoice and Fund Summary Report
Expenditure Audit Trail Report
Negative Adjustments in Change Order – which allows negative adjustments to contract line items in change orders.
Workflow Reassignment – allows users to reassign workflow activity to multiple users by administrator or by task owner.
Bulk Edit View for Request for Proposal (RFP) – which allows users to edit RFP line Items (Financial Impact) in bulk edit view.
Data Source Auto ID Field Enhancement – allows users to manually configure the display order of the auto ID field in a data output table. If display order is not specified, the auto ID field is displayed as the last column in the data output table.
Bug fix on Parent + Sub Contract Model – which corrects and establishes the following principles: a) Sub contract can only be created when parent contract status is "Approved"; b) Subcontract status is editable and does not follow parent contract status; c) Only approved sub contract can be loaded to RFP/ COR/ CO.
Contract Amount Calculation Fields – allows users to add calculation fields for contract entity or add contract amounts section to unit price contract. The calculation depends on contract line item types:
Contract Total Amount Less Contractor Contingency: sum of all types of contract line item except contractor controlled contingency
Contract Total Amount Less Owner Contingency: sum of all types of contract line item except owner controlled contingency
Contingency Total Amount: owner controlled contingency + contractor controlled contingency
Owner Controlled Contingency Total Amount
Contractor Controlled Contingency Total Amount
Fund in Scoping Templates – which allows funds to be selected in financial scoping templates.
CIPAce™ is a highly configurable and scalable cloud-based enterprise business process automation and application development platform. CIPAce™ platform is organically built on top of state-of-the-art software technologies and has been under on-going development since 2002.
CIPAce™ serves as the common foundation for all business solutions offered by CIPPlanner. From public sector to private enterprises, from a traditional enterprise-hosted solution to software as a service deployment, CIPAce™ platform is one of the most comprehensive and configurable enterprise software products in the marketplace.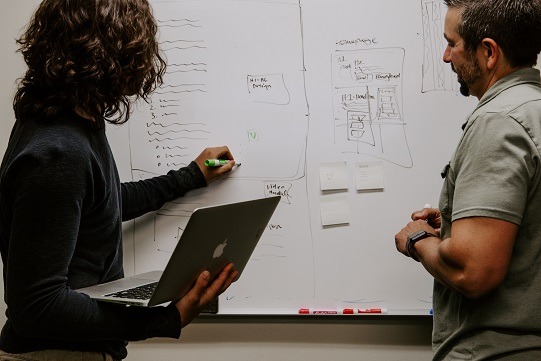 ---