CIPPlanner Corporation, a leading provider of enterprise class capital project and program management software provider, today announced that the City of Mesa (Arizona) has selected CIPPlanner's CIPAce™ Capital Improvement Management Software and is in the process of implementing the solution. City of Mesa will utilize CIPAce™ to manage the City's portfolio of CIP projects from inception to completion.
City of Mesa is the third-largest city in Arizona, located 16 miles east of Phoenix Arizona. Annual adopted CIP budget ranges from $180 to $340 million and the number of projects varies from 150 to 200 per year. The City's CIP projects are a wide range of infrastructure improvements that are requested from the various City Departments including Transportation, Water, Wastewater, Gas, Electric, Parks, Public Safety, and Facilities Maintenance.
The City selected CIPPlanner's flagship cloud-based CIPAce™ platform as Software-as-a-Service after a competitive bidding process. By selecting the CIPAce™ SaaS solution, hosted in CIPPlanner's secured SSAE 16 Type III-certified datacenter, City of Mesa will bring the entire CIP life cycle management process into one single platform allowing everyone to work collaboratively facilitated by digital workflows. Information currently residing in various third-party systems will be aggregated into one place. CIPPlanner will improve the City's CIP process by implementing a fully-configured CIPAce™ software platform according to practices that best support the City's business needs as well as integrating the solution with the City's ERP, document management, workforce resource management, and GIS systems.
CIPAce™ will enable City of Mesa with comprehensive management of every CIP lifecycle aspect, including management of programs, workflow, financial control (funding, budget, and cost controls), contracts, purchase orders, invoices, vendors and compliance, bidding, proposals, documents, design, construction, schedules, change orders, risks, issues, submittals, resources, reports, and analytics. Once implemented, the powerful configurability of CIPAce™ as a mature software platform will provide City of Mesa a complete system to manage capital projects from inception through completion and closeout within a highly automatic and streamlined environment.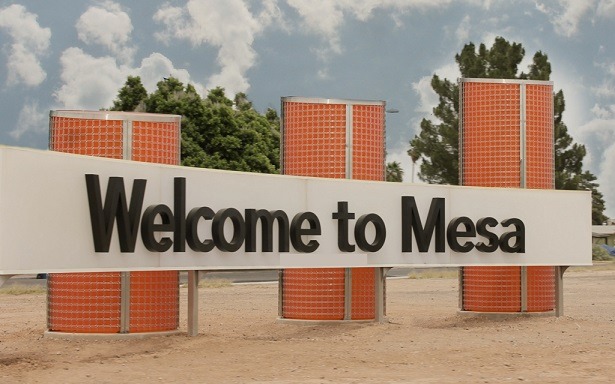 ---